-TECHNOLOGY DIRECTOR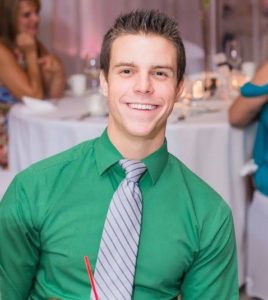 As a follower of Jesus Christ, my goal is to value life the way God does. I'm excited to contribute to the well-being of others, but also to personally learn more about God, Haiti, and the world.
I currently work in Campus Ministry at Saginaw Valley State University with a group called Standing in the Gap. I also serve as the Associate Pastor for the Church in Drive and I am in progress toward my M.A. in Theological Studies at Bethany Theological Seminary. I do a lot of tech-related projects, the most recent of which was teaching a Java programming class at SVSU as an adjunct professor. In my free time, I love to be outdoors, write music, play video games, exercise, and read. One of my goals is to read 52 books in 2017! I also like pineapple, sloths, the color purple, and have a cool scar on my right pinky toe. My favorite Haitian food is "patat" – a crazy delicious white sweet potato. I'd better stop there before things get too crazy.
I'm incredibly excited that 3P's focus is on community education. Folks in the western world often have a savior complex and think that we need to solve everyone's problems. I think this is both dangerous and untrue. But we have resources that communities in Haiti do not. I'm looking forward to 3p's work to give of those resources as well as receiving other resources we may lack, such as finding deep value in relationships.