-RESEARCH DIRECTOR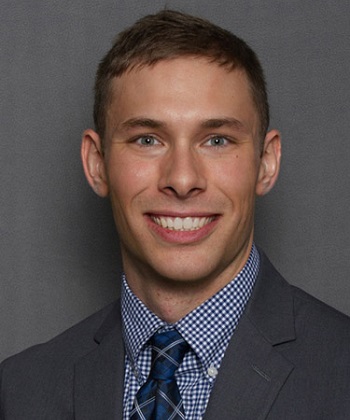 Missionary work is something I believe I was born to do. I love traveling, meeting people, and doing what I can to promote and provide health. As a member of 3P, I am ecstatic that I will be able to do just that. 3P is also an organization full of people with heart, excitement, and dedication to go out and make a difference in the world. I am overjoyed at the opportunity to work with such people for the benefit of Haiti.
Currently, I am a medical student at Michigan State University's College of Osteopathic Medicine. I love my family and enjoy being with them whenever possible, so I frequently plan trips to visit them or host them at my home. I am passionate about staying active. Running and strength training keeps me healthy and helps me unwind. Whenever we have time, my wife and I go on backpacking adventures, often traveling miles into the wilderness where I can see beautiful wildlife and study geology. I enjoy the thrill of cave diving and the relaxation of a day of reading.
I am most excited for 3P's momentum on the ground in Haiti, and continuing to grow our collaboration with Haitian communities. I look forward to meeting new people and continuing to do what I love.