-EXECUTIVE DIRECTOR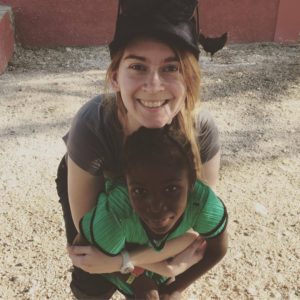 I am thrilled to be participating in what I believe God has called me to: a life of service as a medical missionary. The heart of 3P's vision – to serve, educate, and advocate for the marginalized in Haiti – is merely an extension of what God has laid upon my heart for the past several years. While I am still working out the details, I feel certain that my involvement with 3P is how I will live out this calling.  It is my deepest joy to honor Him in this way!
My current role as a medical student at Michigan State University's College of Osteopathic Medicine is a full-time job, but when I have time off I love spending it with my darling husband, our dog, and our dear friends. I maintain a fairly active lifestyle, hitting the gym 4-5 days per week and serving as a volunteer women's health coach through my church. I am currently the East Lansing VP of the Christian Medical Association and a Human Rights Co-Coordinator of the International Osteopathic Medical Organization at MSU COM. I am also the PR Coordinator for MSU COM's Peru Global Outreach Initiative, and will be travelling to Peru this August to provide healthcare to under-served populations. My hobbies include scrapbooking, reading, and making music! I can play a number of musical instruments – the piano, the guitar, the ukulele, and the saxophone. In addition to my mission work in Haiti, I have participated in missions to both Peru and Costa Rica, as well as a few projects here in the US. I have also traveled to China, Taiwan, Japan, and Norway. I have been on over 200 flights as a solo traveler since the age of 6!
While I am excited to see all of our projects come to life, I am most looking forward to seeing 3P's impact on community health and preventative education. By empowering Haitian citizens to take the health and wellness of their community into their own hands, we have the opportunity to promote lasting positive change.